Wednesday, September 19th, 2012
CompuCampus College Adds Pharmacy Assistant Diploma Program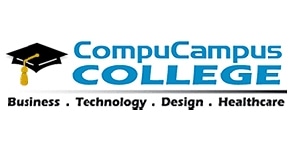 People in Windsor who want to study to be a pharmacy assistant can now study close to home. CompuCampus College recently added a Pharmacy Assistant Diploma Program.
"Pharmacy Assistant Diploma course is another newly added course to CompuCampus College, it is in hot demand and our students are very pleased with the schedule and instructor. Most of our students are parents and they appreciate the time flexibility," said Ziad AlHihi, MBA, CompuCampus College of Business, Technology, Design & Healthcare.
"Our instructors have years of experience and many are still working in the field, which is an asset to our campus. They keep up to date and current with all the industry techniques."
The new 44 week course includes employment counseling, job preparation workshops as well as a work placement. The school will connect each student with a local pharmacist.
Compucampus College's School of Healthcare also includes a Medical Office Assistant program, as well as training to become a Personal Support Worker (PSW) or Physical Therapist Assistant (PTA). Their School of Business offers training in Legal Office Assistant and Office Administration. Their School of Technology offers programs such as Computer Networking & Security, and Web Development.
Also their School of Design offers 3D Animation for Video Games, Graphic Design, and Engineering Design & Drafting Technologist.
Schools mentioned: CompuCampus College