[caption id="attachment_18726" align="aligncenter" width="570"]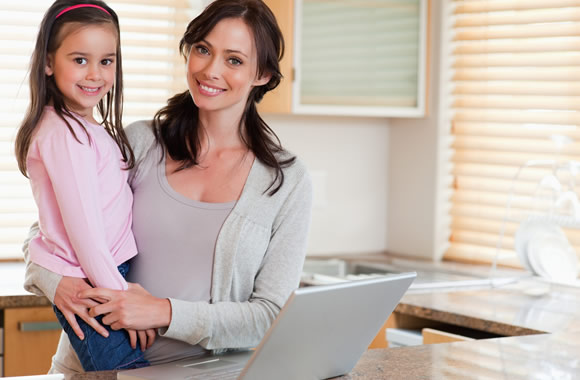 A career as a medical transcriptionist provides the security of the healthcare industry along with the freedom to work from home.[/caption] Working from home, having a flexible schedule, and earning a good living are great benefits to consider when looking for the right career. It is these three traits that make the medical transcription and editing field so appealing! A career as a medical transcriptionist provides the security of the
healthcare industry
along with the freedom to work from home. And training for a medical transcription career can be completed in a quarter of the time and at a tenth of the cost of a traditional college education!
What Do Medical Transcriptionists and Editors Do?
A medical transcriptionist is responsible for converting voice-recorded reports, as dictated by a doctor or other healthcare professionals, to a written text document. This lets doctors easily review a patient's record or chart for past diagnoses and treatments, and because these records can often mean the difference between life and death they must be incredibly accurate. In recent years, medical transcriptionists have expanded their roles. They still type the written reports of the audio files doctors record when they are with patients, but now transcriptionists also act as editors who perform quality assurance checks and correct reports created by speech recognition software. You may ask, "Wait, there is speech recognition software? Wouldn't that technology make a transcriptionists job obsolete?" That's why transcriptionists are now acting as editors. Voice software can never match the accuracy of a well-trained medical transcriptionist; the software often has trouble with doctors who have heavy accents or don't articulate well. This can turn a simple sentence into a word salad, which needs the eyes of a qualified medical transcription editor to determine what was actually said.
Where Are the Jobs?
Medical transcription jobs can be found in facilities such as hospitals and clinics, but the majority of transcriptionists work for medical transcription service organizations, or MTSOs. These companies are large national operations that hire transcriptionists from all over the country to work remotely from homes. Once you have the knowledge and skills of a medical transcriptionist, the only thing you need is a secure internet connection and you're ready to go. MTSOs nationwide are hiring right now—and many are filling lots of positions. For example, one employer is looking to hire over 300 medical transcriptionists by July of this year. That's just one company! There are plenty of jobs, and whether you want to work from home or in an office, chances are there is a job waiting for you.
How to Get Started
The training typically takes 6 to 12 months and includes lots of hands-on experience so you're ready to start working as soon as you graduate.