Tuesday, April 24th, 2012
Ottawa Aviation Services Signs Agreement with Air Georgian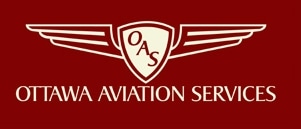 Ottawa Aviation Services (OAS) and Air Georgian are pleased to announce a partnership agreement to assist with pilot recruiting and selection.
"Air Georgian is a forward-looking and innovative airline that is taking steps to ensure that it has a supply of quality candidates not just today but two years from today," said Joan Williams, Chair of the Board of Ottawa Aviation Services.
"It is protecting itself against the effects of a pilot shortage that is already being felt in countries around the globe."
OAS uses the advanced COMPASS battery of pilot selection tests to assess Air Georgian applicants for employment. Air Georgian recently completed its first round of assessments using OAS's COMPASS test services and say they're confident that this testing process will pay off.
"The savings in staff time and training costs were immediately apparent," said Dan Bockner, Air Georgian Vice President of Flight Operations.
OAS has been offering flight training, maintenance and other aviation services for more than 15 years. It prepares graduates for all stages of their career with a blend of old fashioned stick and rudder skills with training in new aircraft technologies and constant adaptation of best practices.
Schools mentioned: Ottawa Aviation Services