[caption id="attachment_7221" align="aligncenter" width="570"]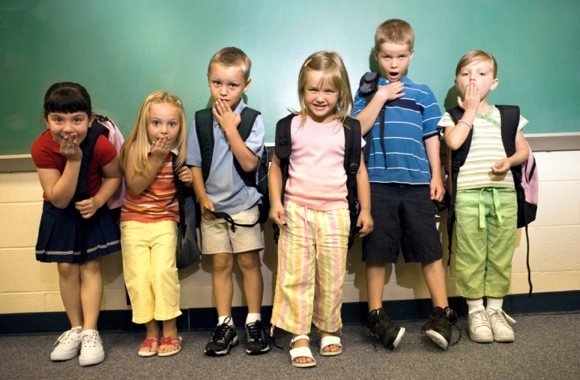 Early childhood education just might be the right career for you.[/caption] For those who love working with children, studying Early Childhood Education (ECE) may be the perfect career path. The growing awareness of the importance of pre-kindergarten socialization and learning has led to an increase in the number of children that are enrolled in these kinds of programs. This is good news for ECE graduates: more programs means more employment options and opportunities!
What Does an Early Childhood Educator Do?
Early Childhood Educators take on the responsibility of caring for and nurturing children in a safe and secure environment, using guiding techniques to improve the child's self-control, self-confidence and self esteem and lead the child to be independent and believe in themselves. Early Childhood Educators should have open communication with the children's families and respect their culture and backgrounds. ECEs must observe and support children to develop their social, emotional, physical, intellectual, language and creativity skills through open-ended art, music and movement, language and literature, social science and math activities. The work is as demanding as it is rewarding, but Kiafar advises students and grads not to get discouraged by the challenges. Believe in your career and yourself and the difference you can make as an Early Childhood Educator, Keep learning and building on your knowledge. This field is engaging, interesting and always fun!
Is This Career Right For Me?
The ideal candidate for a career in ECE as someone who is patient, flexible, energetic, easy-going and positive with a warm personality. ECEs need to open-minded and open to new ideas. They'll be working with different types of families with different expectations, from different cultures, backgrounds and religions, as well as same-sex families and others. People who have passion for taking care of, and educating young children are best suited for a career in ECE. People who believe in early education as a means of impacting the future are also great candidates.
Where Are the Jobs?
Pre-kindgarten programs have become increasingly popular, which means Early Childhood Educators have more opportunities than ever to find employment. Graduates can start their careers in daycare centres, pre-schools, kindergartens, specialty schools (such as Montessori or religious schools), elementary school programs, gifted or disabled student programs or graduates can open their own private day care centres.
Where Can I Study?
Medix College, Toronto, Brampton