Monday, January 28th, 2013
Ontario Government and Pfizer Help Students Quit Smoking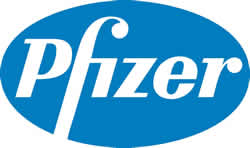 Would you rather keep smoking and die, or quit and win prizes? Tough call. The Ontario Government is once again teaming up with Leave The Pack Behind and Pfizer Canada for their annual wouldurather… contest.
The contest has helped an estimated 600,000 students at Ontario colleges and universities to live tobacco-free.
"Not only is smoking the number one cause of death and disease in Canada, every year Ontario spends $1.93 billion in direct health-care costs. That's why Ontario is committed to having the lowest smoking rates in Canada," said Deb Matthews, Minister of Health and Long-Term Care.
"The wouldurather... contest is a great way to encourage Ontario's younger smoker to take their first step towards quitting and ensuring a healthier future for themselves and our province."
Students have until January 27, 2013 to sign up online for the 6-week contest. They can win a $1,000 grand prize for quitting smoking all together. Other prizes include cash, tuition waivers, and gift cards to community and campus retailers.
Recent research suggests that about 20 percent of students who participate in the wouldurather… contest successfully quit smoking. Without the motivation and support of the contest, about 5 percent are successful.