Wednesday, December 19th, 2012
Nova Scotia Encourages Students to Study Arts and Technology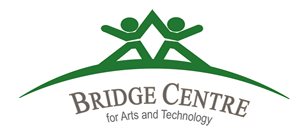 The Government of Nova Scotia wants more students to study and work in the arts and technology sector.
This week, they announced $125,000 in funding to the Bridge Centre for Arts and Technology. The Dartmouth-based centre targets students who might not consider college or university (or even finishing high school) by giving them a creative outlet with programs including ceramics, dance, spoken-word and digital arts.
"Every student has unique strengths and challenges, and in Kids and Learning First we committed to help every student succeed," said Education Minister Ramona Jennex.
"The Bridge Centre is a valuable resource for students along with the support they receive in schools. We're pleased to help provide more opportunities for our youth."
The province also said they will help the centre build relationships with post-secondary schools in the area, to encourage students to pursue careers in the arts and technology sectors.
"We look forward to working with the Bridge Centre to help prepare youth for good jobs here at home," said Marilyn More, Minister of Labour and Advanced Education.
"We have hit a number of critical milestones in recent months, but none as critical as this transitional funding from government," said Bridge Centre chair, David Graham.