Tuesday, December 18th, 2012
triOS College Sponsors Game On 2.0, the World's Biggest Video Game Exhibit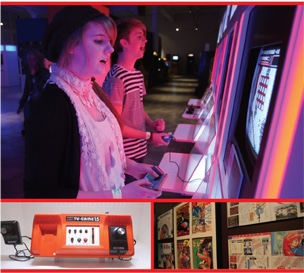 triOS College Business Technology Healthcare will be a presenting sponsor of Game On 2.0, the world's biggest video game exhibit.
The college is doing their part to train the latest generation of video game designers, with such programs as their new Video Game Design Technologies + Internship program, Video Game Design & Development + Internship program and their Video Game Design & Development program.
Game On 2.0 will take place from March 9, 2013 – September 2, 2013 at the Ontario Science Centre.
"In the coming years, skilled video game graduates will be in high demand. It is vital to get people thinking about gaming as a viable career option. This partnership with the Ontario Science Centre as the Presenting Sponsor of Game On 2.0, will engage audiences to think about gaming as more than a pastime," said Stuart Bentley, triOS College President.
"Once they discover the career opportunities within this sector, triOS College can provide the most comprehensive video game training to prepare them with in-demand skills that will help them find employment quickly after graduating."
In recent years, Canada has established itself a major player in global video game production and design. In fact, 77 per cent of Canadian gaming companies are expected to hire new graduates in 2013.
Schools mentioned: triOS College Business Technology Healthcare