Thursday, August 30th, 2012
How to Become an Administrative Assistant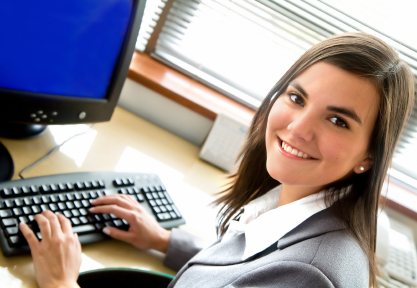 An administrative assistant plays a vital role in running a business smoothly.
The job was just named one of the world's most underrated careers, based on its good earning potential and relatively low education requirements (a degree is not required).
Your Day-to-Day Tasks Will Include:
Respond to telephone, in person or electronic enquiries or forward to appropriate person
Provide general information to staff, clients and the public regarding company or program rules, regulations and procedures
Prepare correspondence, reports, statements, forms, presentations, applications and other documents from notes
Maintain or establish a filing system
Locate and retrieve documents from files as requested and maintain records of filed and removed materials
Photocopy and collate documents for distribution, mailing and filing
Where to Study:
You can get trained at schools like:
Where the Jobs Are
You can find your career in any number of private, government or not-for-profit settings. Getting certified opens you up to fill any number of roles, such as accounting clerk, administrative assistant, administrative officer, court clerk, data entry clerk, personnel clerk, or receptionist.