Friday, August 24th, 2012
Elizabeth Banks Offers Advice to College and University Students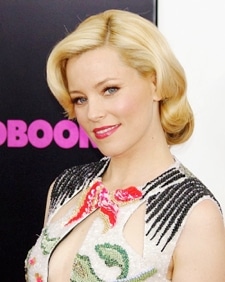 Before Elizabeth Banks was Effie Trinket in the smash hit The Hunger Games, she was a student, just like you at the University of Pennsylvania. She's survived college life and recently passed on some advice in a recent blog at her website.
She starts with student fashion and says, "You can even avoid the laundry altogether and continue buying clothes from the goodwill. But for the love of hygiene, never forgo clean, new underwear."
Next, she advises that young people come as close as possible to the freshman 15, before backing off. "Every meal you eat should be scattered, smothered, or covered. In other words, what would Waffle House do," wrote Banks.
Next, Banks tackles the party lifestyle. Even though frosh week means tall drinks and long lines, she advises against peeing in public.
"Those tickets are expensive, you could be registered as a sex offender, and you don't want to have to explain why you need that kind of cash (bail) to your parents," wrote Banks.
While you're out partying, she also advises to be careful who you flirt with. "It could easily be your roommate's boyfriend, RA, or next semester's professor. All of these lead to very bad situations."
And finally, Banks says it would be nice if you remember to call mom.
"They're worried sick about you—especially in your first year. In college, you need to call your mom/dad/parental figure every Sunday to assure them you are alive."