Friday, August 10th, 2012
Everest College Offers Personal Support Worker Training In Newmarket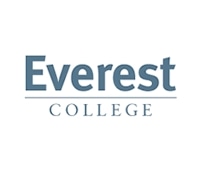 People in the Newmarket area can get trained for an always-in-demand field at Everest College of Business, Technology and Health Care. Their Personal Support Worker (PSW) program can quickly help you gain the skills you need for a career helping people who need you the most.
"When a loved one is sick or incapacitated, family members and friends may experience a great deal of stress when trying to provide care," said Kelvin Otis in a blog posting at Everest.ca.
"If a person's illness is serious enough, they may need temporary or permanent care. Under these circumstances, it may require specialized training and knowledge to provide a proper level of care."
Graduates of the program can find careers working in places like long-term care facilities, home health care agencies, retirement homes/residences, hospices, group homes, as well as adult and child care centres.
"To graduate from Everest's PSW program, you are required to pass the PSW theory examination. The National Association of Career Colleges (NACC) administers this exam. Upon passing, you will receive a pin and certificate in addition to your Everest College diploma," said Otis.
Everest has 100 campuses across North America, including Canadian cities like the Greater Toronto area, Ottawa, and Thunder Bay.
Schools mentioned: Everest College of Business, Technology and Health Care