Friday, April 27th, 2012
Software Engineer Named Best Job of 2012. What's the Worst?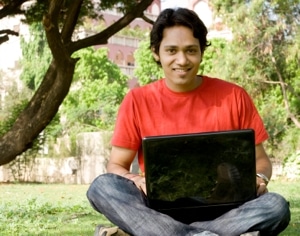 Good news for those studying to become a software engineer: your job is awesome. The best even. That's according to www.careercast.com's annual list of the best and worst jobs available in 2012.
"The world is going digital, and Software Engineers who can help with that transformation are reaping the benefits. Their pay is great, hiring demand for their skills is through the roof, and working conditions have never been better, said CareerCast's Victoria Brienza.
"And that's why the job of Software Engineer ranks tops in our annual Jobs Rated report on the nation's best and worst jobs for 2012."
Careers were assessed and ranked by criteria such as work environment, physical demands, job outlook, income levels and stress.
Other jobs to make the top 10 include Human Resources Manager, Financial Planner , Occupational Therapist and Online Advertising Manager.
At the other end of the spectrum, if you're a lumberjack, you're not Ok. Lumberjack was named the worst job of 2012.
"Unemployment for Lumberjacks is very high, and the demand for their services is expected to continue to fall through 2016. And while working outside all day may seem like a great job perk, being a lumberjack not only is considered the worst job, but also one of the world's most dangerous" said Brienza.
The rest of the worst job top ten includes Enlisted Military Soldier, Waiter/Waitress, Dishwasher and Butcher.
You can study to be a software engineer at schools like BTH Education Group or Durham Business and Computer College.