Friday, October 28th, 2011
Stratford Career Institute Adds Health Care Aide Training Program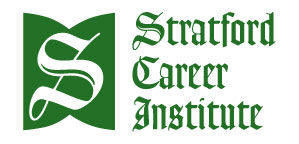 One of Canada's leading online schools is now offering a Health Care Aide training program to distance students.
"According (to) the U.S. Bureau of Labor Statistics, ten of the twenty fastest growing career fields are health care related," said Dr. Claude Major, Director of Education for Stratford Career Institute.
"We felt implementing a comprehensive Health Care Aide course could benefit our students by preparing them for a broad range of growing career opportunities in health care."
School officials say the program will cover four primary modules that will help students get trained on medical terminology, the roles and duties of the health care aide, basic patient care and safety, and additional health care concepts such as care of the elderly and home care.
The program will help students find entry level employment to start their medical careers. As a distance program, students will learn through guided, independent study, and get their books and study guides via mail. They can also speak with their instructors on the phone or through email, as well as take their exams online.
The Stratford Career Institute also offers health related programs such as Dental Assistant, Fitness & Nutrition, Health Care Aide, Medical Billing Specialist, Medical Office Assistant, Medical Transcriptionist, Natural Health Consultant, Pharmacy Assistant, Physical Therapy Aide, Relaxation Therapist, and Veterinary Assistant.
Schools mentioned: Stratford Career Institute