Tuesday, July 26th, 2011
DeVry University Calgary Reports Online Education is Growing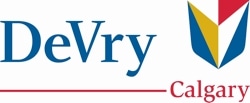 Countless people have studied at Calgary's DeVry University to earn a degree, and it looks like that number will continue to grow.
DeVry Calgary recently commissioned Leger Marketing to study and survey the Calgary area to gauge how online education is seen in the area, and the results were favourable. The survey says seven out of ten Calgarians think employers see value in online education.
"The findings of this survey seem to confirm that online course delivery has evolved into a critical, if not required, component of a quality post-secondary education," said Ranil Herath, DeVry Institute of Technology President.
One of Canada's top hirers also praised online education, while pointing to its recent growth.
"From a recruitment perspective, online degree programs and courses offered by post-secondary institutions have come a long way in the last five years," said Greg Quinn, vice president of retail distribution and a hiring manager for TD Canada Trust's prairie region.
"Today, technology allows for increased two-way communication, interaction and collaboration, similar to the blended learning approach that employees experience in the workplace at a global organization like TD."
The survey results echoed Quinn's statements, with 47 per cent respondents saying that they think online education has grown more credible over the last five years. The data also showed that 76 per cent of those surveyed feel that online education offerings are moderately or highly credible.
Schools mentioned: DeVry University