Thursday, June 16th, 2011
A Year After Dropping MCAT Test, McGill's Med School Applications Spike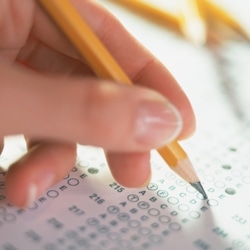 Last July, McGill University eliminated the famous prerequisite Medical College Admission Test (MCAT), mainly because the test has no French language equivalent. As expected, they have since seen a massive serge in applications.
A year after scrapping the MCAT, the school's application numbers have spiked by 170 per cent. Last year they received 1,689 applications and this year they have been flooded with 2,538.
"It was successful beyond our wildest dreams," said Dr. Saleem Razack, to the Montreal Gazette.
Dr. Razack is assistant dean of admissions, equity and diversity at McGill and added, "The fact that the students applying are of the same calibre and are not lesser academics has me very reassured."
Now the school begins the daunting task of short listing that number down to 500 interviewees, who will compete for less than 200 spots in the program.
"To get the best ones, you have to cast the widest net," said Razack.
Aside from the time investment, it can also be a huge financial investment to take, and do well on, the MCAT test. The average student can easily spend over $1,800 on prep courses for the MCAT and $1,000 to write the actual test.
Schools mentioned: McGill University