Wednesday, June 1st, 2011
Report: Digital Media Students Can Expect Lots of Jobs and Good Money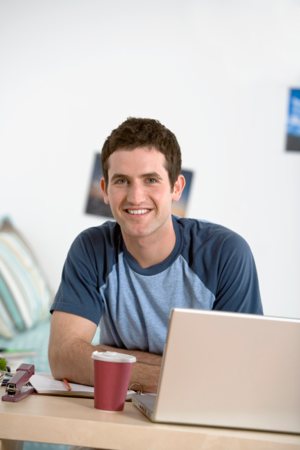 A first-of-its kind report is forecasting a great outlook for students studying digital media. Soon-to-be animators, video game designers, graphic designers and bloggers can expect lots of jobs and good money—and their new boss may not be that much older than them.
Pixel to Product is a research study of Canadian digital media jobs and companies, which was spearheaded by Justin Kozuch, the lead researcher and 2010 Mesh Prize winner.
"Justin has done what no government organization or private company has been able to do. Provide the Canadian digital media industry with data about itself that is open for all to explore and use. I hope we will take advantage of this great resource and understand that it is rare to get something like this." said Jon Lax, Partner at Teehan+Lax.
Strong earning potential is at the top of the good news. The study reports that the average Canadian digital media professional's salary fell between $40,000 and $59,999. The outlook is particularly good for women, as 35.5% of women said they saw a 10% to 24% increase in salary from 2010 to 2011.
The industry also showed a very young workforce, with over 58% of its total number of workers falling between the ages of 22 to 34.
Education is also clearly key to finding success, with 46.4% of industry professionals holding a Bachelor's Degree, and 17.2% having "some college."