Thursday, July 18th, 2013
Loyalist Group Ltd Completes Acquisition of MTI Community College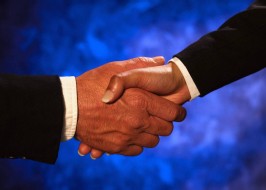 Loyalist Group Limited has announced that its acquisition of MTI Community College Inc. is officially complete. Loyalist Group acquired MTI for an estimated US$8 million.
Loyalist currently owns and operates private education schools in Toronto, Vancouver, and Victoria and focuses on English as a Second Language (ESL) courses for international students, TESL training programs for teachers, Professional Development Courses, and Corporate English courses for Professionals.
"Our programs are tilted toward introductory English courses," says Loyalist Group CEO Andrew Ryu, "and we have identified additional capacity in career ESL training. Most ESL students want to move from introductory programs to professional ESL – which are language courses that are specific to a discipline or industry such as, health care, hospitality, law, travel or tourism. By integrating MTI into our existing platform, we'll be able to capture more revenues from our existing students. Many of our students already attend schools such as MTI after graduating."
Ryu says that that the acquisition of MTI is Loyalist Group's largest one to date. He expressed excitement over the upcoming merger of the school's curriculums.
"We are eager to begin integrating MTI into our platform, which allows us to further pursue our plan of offering everything from basic ESL through English-language accreditation in multiple professional disciplines," said Ryu. "MTI is the perfect complement to our existing suite of programs, as it will allow us to attract new students and retain our existing students for longer. We're very pleased to welcome MTI's respected management team to the Loyalist team."
MTI Community College Inc. is an accredited community college operator with seven campuses in the Greater Vancouver area. It has been operating since 1988, offering programs in a variety of areas in health care, early childhood education, business and travel, tourism and hospitality.