Friday, June 21st, 2013
Ontario Association of Career Colleges Recommends Changes to Private Career Colleges Act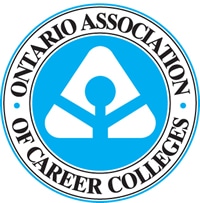 The Ontario Association of Career Colleges (OACC) met with the Minister of Training, Colleges, and Universities, Brad Duguid, this week to present a set of recommendations to enhance the Private Career Colleges Act review.
The Superintendent of Private Career Colleges will submit a report by September 18th of this year regarding the legislation, which governs Ontario's Career College Sector, the Private Career Colleges Act, 2005..
"For more than 100 years, private career colleges have played an important role preparing Ontario students for entry into occupations in all sectors," says Duguid. "I look forward to working together with the Ontario Association of Career Colleges on encouraging innovation within the sector, protecting our students and preparing graduates to participate in Ontario's economic future."
The OACC's key recommendations are, among others:
to increase the flexibility of career college programs by offering full-time, part-time, continuing education and distance learning  options;
to ensure equitable treatment for all students;
to offer better better pre-screening of new entrants into the career college sector, including new mandatory training for new career college operators;
to create more efficient processes through the creation of an "accredited" career college category, which would allow for greater independence and an overhaul of the program approval process.
Career colleges in Ontario provide hands-on training to over 67,000 students every year, employ over 12,000 staff, save the taxpayers of Ontario more than $1 billion annually, and generate over $94 million in business and payroll taxes.