Friday, June 7th, 2013
First Graduates of Landmark Bachelor of Performing Arts Program Get Their Degrees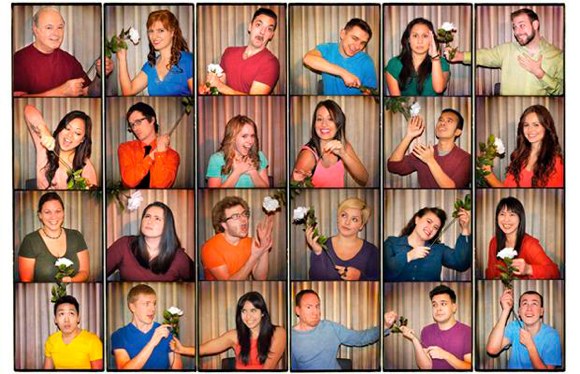 Canada's landmark Bachelor of Performing Arts program saw its first-ever graduates receive their degrees at Capilano University on June 3rd. The capstone program, the first of its kind in Canada, brings together the  four founding institutions — Capilano University, Douglas College, Langara College and Vancouver Community College — who offer the program in collaboration with one another.
The program is currently hosted by Capilano, but all four school names are stamped on the final diplomas.
Launched in May 2012, the nine-month Bachelor of Performing Arts program saw the 24 inaugural students earn the last credits of a 130-credit program after they had already earned credit from a recognized post-secondary institution in the disciplines of Music, Dance, Stagecraft, Film Arts, Arts and Entertainment Management, Musical Theatre or Digital Media.
"We try to reach out for the widest range of disciplines so that it is truly interdisciplinary," says program head Stuart Aikins.
The program is ideal for students who want to practice as professional performing artists, arts managers, administrator or cultural entrepreneurs, or those who wish to continue on to graduate studies in the performing arts.
"What's remarkable about it is that it's not a bachelor of fine arts," says Aikins. "This is real world experience and training in collaborative, interdisciplinary entrepreneurship."
Through coursework, students learn how to create their own companies, where and how to source funding, and how to create and market their pieces. This culminates in a performance at the PuSh International Performing Arts Festival, where students showcase a piece that they've collaboratively developed, created, built and produced.
Aikins says the program accomplished what it set out to do. "The interesting thing about it is that the network that they created, they continue to maintain," he says, "and they are all working on projects with each other."
Graduates of the program are doing well, says Aikins, with some doing filmwork and others working on shows for the Vancouver International Fringe Festival. One grad is currently working to develop a big piece in St. John's, Nfld.
For more information on this unique program, visit Capilano University's Bachelor of Performing Arts program page.