Wednesday, January 23rd, 2013
Career Colleges Want Clarity Surrounding Student Visa Reforms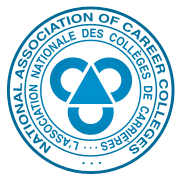 Canada's Career Colleges are unclear on whether or not they can still accept foreign students in 2014.
Members of the National Association of Career Colleges (NACC) are concerned about the verbiage used in a proposed regulation posted by the federal government in the Canada Gazette just before the New Year. The new regulations are intended to cut down on student visa fraud, but may just keep private career colleges from accepting any international students in 2014.
"We've just reviewed the publication in the Canada Gazette of the proposed regulations on international students and we're quite pleased until . . . we saw ourselves completely excluded," wrote Serge Buy, chief executive of the NACC in an email obtained by Postmedia News
Buy then got a less-than-reassuring email back, that read, "What this means is that should provinces and territories not designate educational institutions for the purpose of hosting international students, and not enter into (memorandums of understanding) with CIC for this purpose, CIC would only issue study permits to public institutions, i.e., public post-secondary institutions, or private degree-granting post-secondary institutions."
Last week, officials in Ontario said the province "may" contribute to the "pan-Canadian" list so that "all private career colleges in Ontario will be eligible to apply for inclusion."
Canada issued more than 98,000 student visas last year, a 34 per cent increase over 2007.