Friday, January 11th, 2013
Why Ranting About School on Facebook or Twitter is a Bad Habit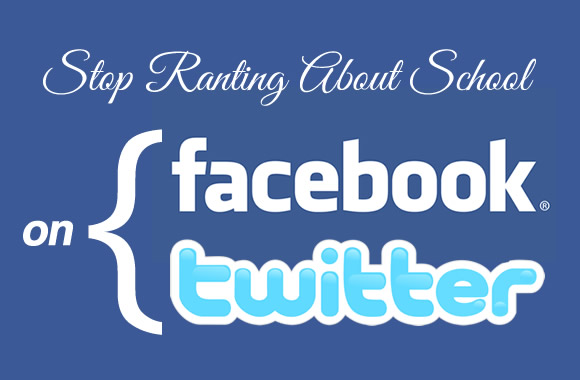 Do you have an annoying classmate or professor? Have they showed up in a post in Facebook and Twitter? Well, that's a habit you should really think about breaking.
Here are a few simple reasons to stop ranting about people on Facebook or Twitter.
They Will See it
Even if you're not friends with them. Even if they don't follow you. Even if your security settings are airtight. They can still find out. Also, no matter how clever you think you are in not naming them, they can figure it out. Or someone will figure it out for them.
Your Next Boss Could See it
Now that you're in school, you need to stay mindful of how you keep your social space. You probably already got rid of most of the incriminating pictures that would cost you a job. Now get rid of the slanderous words.
You Need to Break the Habit BEFORE You Hit the Workplace
Right now, the stakes are low on a social media misstep. You might get backlash in the form of some social drama, or some choice words sent back your way. When you enter the workforce, ranting about a co-worker (or boss) can get you dragged into the HR office, or even sent to the unemployment line.