Friday, January 4th, 2013
95% of Discovery Community College Grads Find Employment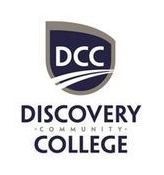 As the economy shows signs of recovery, BC's Discovery Community College grads are getting trained and finding jobs. Recent numbers reveal that 95 per cent of its students are finding employment upon graduation.
According to a report they're required to file with the Private Career Training Institutes Agency, 95.72 per cent of their students found work upon graduation between May 2011 and April 2012. Ten of the college's 22 career programs boasted 100 per cent employment.
"We're obviously thrilled with these results," said Discovery Community College President, Lois McNestry. "It shows that our training is effective and targeted to what employers are looking for. It also confirms that there are jobs out there if you have the right training and expertise."
Discovery Community College was established in 1989 and has campuses in Campbell River Spirit Square, Campbell River Robron Centre, Courtenay, Parksville, Nanaimo, Selby, and Maple Ridge. There are also plans to open a campus in Surrey.
The school offers programs such as:
Health career training
Business career training
Web Development diploma
Online learning
"The economy can be a bit of a roller coaster," said McNestry.
"But I think much of our success is because, as a private career college, we have a lot of flexibility in what courses we offer and when."
Schools mentioned: Discovery Community College