Thursday, December 6th, 2012
Queens University Students Send Random Compliments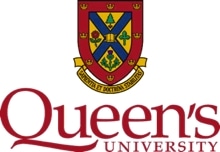 In a bit of feel-good news for the holidays, a Facebook page called Queens U Compliments is the pick-me-up any college or university students could use right about now.
While students across Canada and the U.S. are battling cold weather, depleted bank accounts and a serious study schedule, 4 students from Queen's University want them to hear something nice. That's why they created Queens U Compliments. People can now send an anonymous compliment to anyone of their choice via the group's inbox. Then, the object of their affection will be tagged in the compliment.
You could get tagged in a flattering post like, "Kaileigh Vass is more incredible than she'll ever know. She knows exactly who she is and the world is a better place because of it."
The site has gone viral in a big way, with nearly 5,000 friends (as of today) and similar Facebook groups popping up, with at least 56 colleges and universities in Canada and the U.S. according to Time magazine.
With all the doom and gloom associated with high tuition fees and record high stress levels over the holidays, we recommend you take a look at the page to see some of the lovely things that students have to say to each other.
If you're really lucky, you might get called "20 pounds of cool in a 5 pound bucket," like Marlee Hirson did.