Thursday, November 22nd, 2012
Evergreen College Helps New Canadians Go Back to School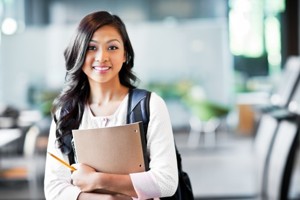 Din Awad knows the struggles of trying to fit into the workforce of a foreign country. He experienced them when he emigrated from Egypt in 2002. Today, as director of Evergreen College, he seeks to help new Canadians overcome some of the hurdles he faced.
"We believe there is no barrier for study," said Awad.
He added that his own journey helps him understand the headspace that many skilled and frustrated students can arrive in.
"I can see most of them are exhausted with the life, after coming from a new country… So when they come to class, we have to work with them in a friendly, nice environment," said Awad.
"We will work with them, slowly. Let them adjust to the new setting because a few of them have been away from education for more than 20 years. We try to bring them back and get them to accept the concept of being a student."
Evergreen College currently has campuses in Brampton, Mississauga, Scarborough and Toronto, with smaller class sizes to focus on individual attention.
They offer diploma programs in areas like:
Community Service Worker
Computer System & Network Specialist
Computerized Accounting and Payroll
Early Childcare Assistant
Medical Office Administration
Personal Support Worker
Pharmacy Assistant
Business Administration in International Trading
The greatest barrier in coming to a new country isn't always a language barrier. It could be an experience barrier. Skilled workers can arrive in Canada and be stuck in a vicious circle of not being able to find work because they have no Canadian experience, but they can't gain Canadian experience because they can't find work.
Awad says Evergreen College overcomes this by working closely with local employers to get students valuable co-op placements or part time jobs.
"When I send a student out there, they are already as professional as anyone else in the field. So they get a good opportunity," said Awad.
Evergreen College is currently accepting applications, with classes available during the day or on evenings and weekends.
Schools mentions: Evergreen College