Monday, November 5th, 2012
NAHB Celebrates Low Student Loan Default Rates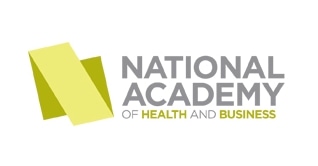 The National Academy of Health & Business is proud to announce their students are producing record low OSAP default rates. This is according to numbers released by the Ministry of Training, Colleges & Universities.
The Ministry released information on OSAP default rates for all colleges in Ontario and for the third year in a row, National Academy's default rate, which came in at 7.8 per cent, was not only lower than the average private career college default rate (15.2 per cent), but also lower than the average default rate of all Community College graduates (10.5 per cent).
"These figures are a testament to the continued success and is due to the combined efforts of our students, faculty and administrative staff," said National Academy's President, Mark Harrington in a memo to his staff.
"We'd like to thank everyone for their continued dedication, support and commitment to our Mission of providing a quality education to our students and ensuring they find jobs."
Generally speaking, a low default rate suggests that graduates are in a better financial position following graduation, and suggests they're working.
The National Academy of Health & Business has campuses in Mississauga and Hamilton, and has been providing healthcare, dental, business and law enforcement training since 1979.
Schools mentioned: The National Academy of Health & Business