Thursday, August 9th, 2012
Canadian Tourism College Raises Money for Children's Hospital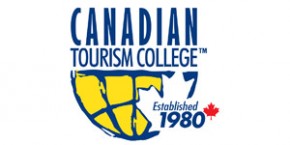 The Hospitality Management students of the Canadian Tourism College Surrey campus raised some money for a great cause as part of their Convention and Special Events Management course.
They chose to organize a fundraiser for the BC Children's Hospital and started by creating their own company called E-xciting Event ltd. The event resulted in the students raising $667.76 (more than double the amount of the proposed goal) within 2 hours.
"As a CTC Student I am so grateful to have amazing opportunities such as this campus event project. We got to learn hands on skills, work with our peers and were given the opportunity to apply what we learned in the classroom into a real life setting," said Eyrusalem Debebe, Vice President of E-xciting Event Ltd.
Their theme was "Wish Upon a Star" as they organized 40 campus students, 4 volunteers and 9 staff members to host a BBQ lunch, raffle ticket purchases, a silent auction, a sponsor forms, a wall of fame, and a wishing well.
The group also received sponsorship from Canadian Tourism College, Shangri-La Vancouver Hotel, Glam Tanning Lounge, City of Surrey- Parks, Recreation & Culture, Axum Restaurant, Afro Hair Studio, Tim Horton's, Domino's Pizza and Ponath Management Service.