Thursday, May 3rd, 2012
Ontario College Graduates are Getting Hired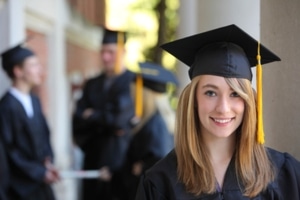 Ontario's economy is slow to recover, but it's college graduates are getting hired quickly.
"Employers value higher education that prepares people for careers," said Linda Franklin, president and CEO of Colleges Ontario. "In spite of the difficult economic climate, Ontario college graduates continue to get jobs."
Key Performance Indicators (KPI) show that 83 per cent of Ontario college graduates found jobs within six months of graduation, despite the difficult economy.
"Technology and trade are revolutionizing the workplace. It is important that new employees can adapt quickly to new innovations," Franklin said. "Employers expect that and college grads deliver."
Not only are Ontario's college graduates getting hired, they're also making good impressions with their new bosses. The KPI data also revealed that 92.8 per cent of employers answered that they were satisfied or very satisfied with the quality of the graduates they hired.
"Our colleges produce graduates who have the problem-solving abilities and technical skills to succeed," Franklin said. "Growing numbers of students are pursuing college education because they know it leads to career success."
The most recent KPI data was collected from March 2011 to February 2012 by two independent research firms for the colleges and for the Ministry of Training, Colleges and Universities.