Wednesday, April 4th, 2012
University of Toronto Team Develops Way to Thwart Hackers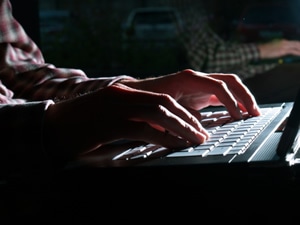 A professor from The University of Toronto and his research team have seemingly found a way to stonewall the world's most dangerous hackers.
U of T's Professor Hoi-Kwong Lo's new quantum encryption method was recently outlined in the latest issue of Physical Review Letters, and promises to foil the most skilled hackers. The new encryption method may very well be a quantum leap in data security.
"Photon detectors have turned out to be an Achilles' heel for quantum key distribution (QKD), inadvertently opening the door to subtle side-channel attacks, most famously quantum hacking," wrote Dr. Charles Bennett, a research fellow at IBM and the co-inventor of quantum cryptography.
A proof-of-concept measurement has already been performed. Professor Lo and his team are now moving on to developing a prototype measurement device independent QKD system, which they have said could be ready within five years.
Quantum cryptography is potentially a foolproof way to prevent hacking, by ensuring that any attempt by an eavesdropper to read encoded communication data will be detected by the legitimate users.
Schools mentioned: The University of Toronto