Thursday, March 8th, 2012
Canada Faces Labour Shortage in the Health Information Field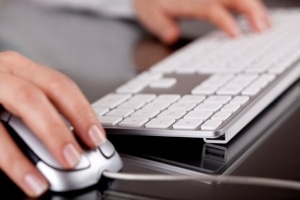 The Canadian Health Information Management Association (CHIMA) says Canada is facing a shortage of skilled workers in the implementation of Electronic Health Information System (EHIS) technologies in Canada.
"Electronic Health Information Systems are where the world is heading, and there's a real need in Canada for professionals in this area," said Lori MacMullin, President of Centre for Distance Education (CD-ED).
This shortage creates a growing demand for workers with a Health Information Management Diploma. This is offered by schools such as The Centre for Distance Education (CD-ED), Fleming College or George Brown College.
According to a recent study, an additional 6,320 to 12,330 HIM professionals are needed by 2014. Currently, vacancy rates of over 10% exist for six of the 27 occupational groups studied.
"Health Information Management can be a great career for detail-oriented, responsible individuals interested in medical technology and administration – but there needs to be programs in place to get these people trained and qualified to enter the field" said MacMillin.
"Ultimately it's individual Canadians who will suffer if our healthcare system doesn't embrace changing technology and get ahead of trends in the industry."
Schools mentioned: Fleming College, George Brown College.