Thursday, February 2nd, 2012
Le Cordon Bleu Ottawa Attends Job Fairs in British Columbia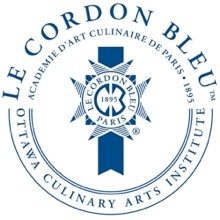 B.C. Students looking to get trained in the culinary arts may want to talk to a Le Cordon Bleu Ottawa representative at an upcoming education/career fair.
Ottawa's foremost experts in culinary training will be at Education & Career Fairs in Prince George, Kamloops and Kelowna, BC.
Aspiring chefs can ask their questions face-to face at:
Prince George. Prince George Civic Centre, Booth 604.
On February 10th, from 9 am to 3 pm
Kamloops. Thompson Rivers University, Booth 703.
On February 13th, from 9 am to 3 pm
Kelowna. Delta Grand Okanagan Resort & Hotel, Booth 216.
On February 15th, from 9 am to 3 pm
Anyone who can't attend any of those dates is encouraged to schedule a meeting for the 7th, 8th or 9th of February, with a visiting representative in Vancouver.
Le Cordon Blue is known throughout the world for their culinary training. They currently have campuses in Paris, London, Madrid, Spain, Sydney and Melbourne, Tokyo, Seoul, Ottawa, Mexico City, and Lima.
Students can study to master any of Le Cordon Bleu's programs, such as Cuisine, Pastry, Gourmet & Short Courses, or the school's renowned Grand Diplôme.
Schools mentioned: Le Cordon Blue