Wednesday, January 25th, 2012
Sheridan College and the Brampton Flight Centre Target Aviation Students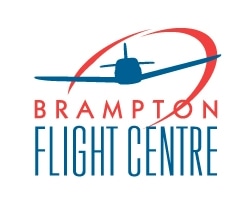 A partnership between Sheridan College and the Brampton Flight Centre is going to help aviation students take off.
The new joint program will allow students to earn both a business degree and their commercial pilot's license at the same time. The program hopes to meet the demand for pilots that Canada will face in the next few years, while evolving to meet the needs of the aviation industry.
Changes to the landscape of the workforce are creating a demand for young talent. At the same time, new graduates are being looked at favourably, if they bring more education to the table.
"The partnership is in response to a massive demand for new pilots and a major shift in the requirements for commercial pilots," said school officials in a media release.
"Boeing estimates that in Canada and the United States there is a looming demand for nearly 100,000 new commercial pilots, and over 460,000 globally in the coming years. The program also addresses the hiring shift among commercial airlines to require degree accreditations among new pilots entering the industry."
The program promises to take students from zero flight experience to being a fully-trained commercial pilot in only 4 years.
Schools mentioned: Sheridan College