Friday, January 20th, 2012
NAHB to Award $15,000 Scholarship in Facebook Contest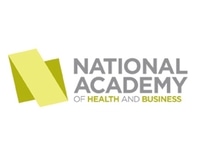 The National Academy of Health and Business is offering $15,000 to the winner of a contest that calls on students to "Shape Their Tomorrow."
Contestants are invited to apply for the contest on Facebook, and tell the school how a full scholarship would positively shape their future.
Last year, a local mother of five named Cristin Walsh won a full scholarship for the Personal Support Worker program. A year later, she is now gainfully employed and enjoying her new career.
"It was the best decision I ever made in my entire life," said Walsh, in a video promoting the contest.

"It changed my life. You never really think you're going to win something like that… when I was seeing my story pop up on everyone's newsfeeds, people I didn't know are saying vote for this woman, it was a really humbling experience."
"Less than a year from her first day as a National Academy student, Cristin's undeniable success proves that it is possible for anyone to improve their future career prospects with the right education," said Mark Harrington, NAHB Director.
The open call for entrants to the Shape Your Tomorrow Contest will close Friday, January 29th at 5:00 p.m.
Schools Mentioned: The National Academy of Health and Business