Monday, December 5th, 2011
Ontario Grants Means New Brunswick Students Pay The Most Tuition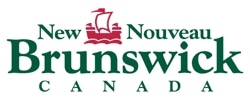 Students going to college or university in New Brunswick are now paying the most in tuition… sort of.
Ontario's provincial government recently confirmed a credit that can reduce their average student's tuition by as much as $1600.00, which means, strictly speaking, New Brunswick's students are now paying more.
"It's essentially acting as a sort of grant," said Jordan Thompson, president of the University of New Brunswick Student Union.

"It doesn't reduce the tuition fee, but for students in Ontario, it reduces the amount of tuition paid."
Statistics Canada's most recent data shows Ontario paying an average tuition rate of $6,640 per year. However, when you factor in the new credit, that brings them to around $5,040.00, well below the New Brunswick average rate of $5,853 per year.
Martine Coulombe, minister of post-secondary education, training and labour recently told The Brunswickan that a schedule for tuition fees for the next four years will be released in 2012.
Coulombe and other representatives from The Ministry recently had a meeting to discuss the province's tuition situation, however there was no student representative or student unions at the meeting.