Monday, December 5th, 2011
Back to School: Brandon University Strike Over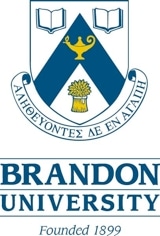 Good news for Brandon University students in Manitoba. Classes have resumed after a strike brought the school to a hault for a gruelling 45 days.
"The University and the Brandon University Faculty Association have reached a tentative agreement to end the labour dispute and strike at Brandon University," said the University in a statement on their website.
"For students and parents, this has been a time of frustration and uncertainty."
This marks the end of the longest university strike in Manitoba history, which left over 3000 students questioning their academic future.
Although the strike is over, many students may decide to cut their losses and drop out, rather than deal with 45 days of lost time.
"Some of you will choose to withdraw and you will be concerned about your academic standing and how withdrawals will appear on your transcripts. As well you will be concerned about student refunds," said the school.
Their statement went on to explain that The Board of Governors met this past Saturday and approved a plan for student refunds. Students should know that dates for full refunds of all tuition and fees will be at least one week after the commencement of classes. Refunds will be available either for individual courses or for all courses.
Schools mentioned: Brandon University