Monday, November 21st, 2011
University of Calgary Fights to Punish Students for Negative Facebook Page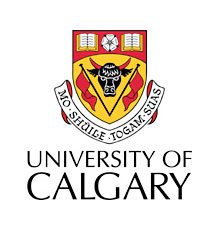 The University of Calgary is fighting for their right to punish students who criticize their faculty.
The U of C has gone to the Alberta Court of Appeal, in the hopes of overturning a previous ruling that sided with students that created a slanderous Facebook page. The court ruled that punishment infringed on the students freedom of expression.
In 2007, twin brothers Keith and Steven Pridgen created a Facebook group called "I no longer fear Hell, I took a course with Aruna Mitra."
The page has since been taken down, and any of the original content has been scrubbed from the internet. However, The University of Calgary is still appealing the decision, so they will have a legal leg to stand on to protect their professors in the future.
"It is clear and self-evident that discipline is an internal function of the university," the University's lawyer Peter Linder told the court.
"Private dealings between the university and its students are a fundamental core function of the university. Without it, they couldn't manage their affairs."
The Pridgen brothers have always maintained that all of their gripes against their professor were legitimate, and still claim she misrepresented her qualifications to teach the course.