Friday, November 18th, 2011
The Future is Unclear for Queen's University's Fine Arts Program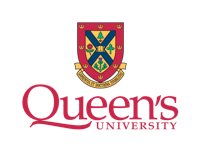 Last week Queen's University announced they have halted acceptance for all new Bachelor of Fine Arts students, for the immediate future. The school cited a lack of resources and funding to support the program, as the reasons for the closed doors.
The driving force behind the suspension was the retirement of a prominent member of the arts faculty. And with the funding shortfall, many are left to wonder if a replacement can be found by 2013. The program will continue with limmited faculty members, but there will be no new applicants accepted until further notice. This leaves 5 applicants and a lot of prospective students weighing their options elsewhere.
"It's a very small program and the reduction of even a single faculty member has a significant impact on the ability to put the program on," said Kingston's Dean, Alistair MacLean, to CBC news.
"We didn't want to have a whole shoal of people who might be applying, taking the time to do it, the expense, and then be disappointed because of the decision."
There are currently 107 students enrolled in Queen's University's Fine Arts program, 30 of which started their studies this year.
Schools mentioned: Queen's University