Wednesday, October 19th, 2011
UofT, UBC, University of Alberta, McGill and McMaster Rank in Top 100 Universities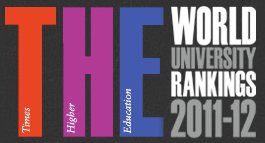 The Times Higher Education's 2011-2012 World University Rankings are out, and Canada has done very well. The University of Toronto, The University of British Columbia, The University of Alberta, McGill University and McMaster University all reached the top 100.
The U of T placed the highest among Canadian universities, at 19th overall.
"These results are encouraging," said David Naylor, University of Toronto president. "Whatever one thinks of the science – or lack thereof – in university rankings, they are here to stay, and the more Canadian universities that do well, the better."
The University of British Columbia came soon after, placing 22nd overall. Next came UBC and McGill at 22nd and 28th, respectively. McMaster was ranked 65th overall, and The University of Alberta came in at 100.
The California Institute of Technology was named #1, with Harvard University a close 2nd place. The top of the list is dominated by American and British schools, with ETH Zürich – Swiss Federal Institute of Technology Zürich and the U of T being the only non-U.S or UK schools in the top 20.
Schools mentioned: