Monday, June 20th, 2011
The Province of Ontario to Pay for Students' College and University Application Fees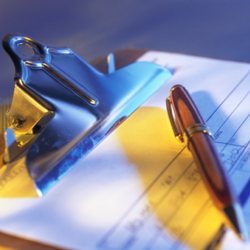 The Province of Ontario's new Life After High School program wants to help students prepare for college or university—starting by paying for their application fees.
The Ontario government is investing more than $2.2 million over three years in the program which will pay for participants' university or college application fee. The project starts this coming September and runs until May 2012 in 37 secondary schools.
"We want to make sure students know the benefits of post-secondary education and that every young person in Ontario has an opportunity to find their passion and turn it into a career," said John Milloy Minister of Training, Colleges and Universities.
"Life After High School is an important step in making sure Ontarians have every opportunity to access post-secondary education and training."
The initiative is part of the McGuinty government's plan to create room for 60,000 more students in Ontario's colleges and universities by 2015-16.
"Every Ontario student, regardless of their circumstances, deserves the opportunity to reach their full potential in school and in life," said Leona Dombrowsky, Minister of Education.
"By giving students the hands-on help they need to remove barriers to a post-secondary education we are paving their way to a brighter future."
You can start your educational journey by finding a school near you.