Tuesday, May 24th, 2011
Thompson Rivers University to Add Canada's Newest Faculty of Law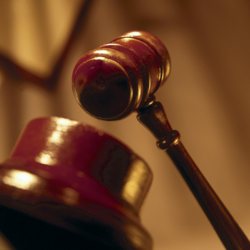 Thompson Rivers University recently unveiled the plans to revamp their Old Main building, which will soon be home for Canada's newest law school.
"I think the concept that has been developed is certainly imaginative and is in harmony with the location," said TRU President and Vice-Chancellor Dr. Alan Shaver.
"It will serve as a striking home for Canada's newest law school."
The revitalized building will feature 40,000 square feet of new learning space, and was unveiled in front of its inspiration, Group of Seven painter, A. Y. Jackson.
The design firms were inspired by Mount Paul, by Jackson, and came up with an undulating roofline that mirrors the Kamloops horizon.
"Our design for the new Law School is shaped by the topography of Mount Peter and Mount Paul, sacred ground for First Nations seen from the site. The design is grounded in the sustainable re-use of pine beetle kill wood harvested locally," said Donald Schmitt, a principal with Diamond and Schmitt Architects.
"State of the art prefabricated wall and roof elements, made on site enclose tall flowing and inspirational indoor space."
The revitalization will cost an estimated $20 million, and will commence in April 2012, with the shell's completion targeted for June 2012. The construction of some components will take place offsite during the winter of 2011-2012.
Schools mentioned: Thompson Rivers University