Thursday, May 19th, 2011
Bond University's Faculty of Law Students Win in Hong Kong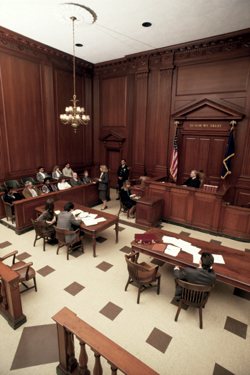 Some Faculty of Law Students from Bond University have added a win in Hong Kong to their international resume.
Team Bond recently won the Willem C. Vis (East) International Commercial Arbitration Moot in Hong Kong, regarded as one of the biggest and most prestigious international moot competitions in the world.
The moot competition required teams to simulate and resolve international commercial disputes by arbitration.
"The Bond team this year came up against City University of Hong Kong in the finals, but had to knock out some very reputable universities with long histories of success in this competition to get to the finals," said coach Assistant Professor Louise Parsons.
The team was comprised of Undergraduate Bachelor of Laws students Matt Hartsuyker, Sophie McNaught, Alex Myers and Rupert Pedler. They competed against 86 teams from more than 20 countries including USA, Germany and Russia.
"These include the likes of top international universities Albert-Ludwigs-Universität Freiburg, Bucerius Law School Hamburg, the University of Hong Kong, Osnabrück University, Tsinghua University, and the University of Basel," said Parsons.
Bond University has established itself as a force in mooting competitions around the world. They can add the Willem C. Vis (East) International Commercial Arbitration Moot to a list of wins that includes the International Criminal Court (ICC) Trial Competition in 2009.
Schools mentioned: Bond University