Friday, March 18th, 2011
Carleton University Grad Nominated For a Juno Award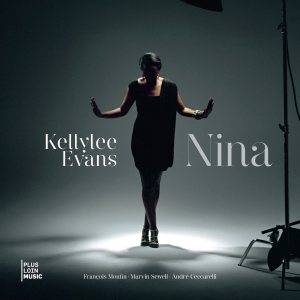 Kellylee Evans hard work is paying off.
After taking several years to develop her album "Nina," the Carleton University alumnus' album has been recognized with a Juno Award nomination. Evans is up for best jazz vocals.
In November 2009, a French record label called Plus Loin Music invited her to France to spent two days in their studio. When they gave her the green light to record whatever she wanted, she decided to pay homage to Nina Simone.
"I had always wanted to do a Nina Simone tribute," said Evans. "She was one of my mom's favourites, and my husband's, and I love her too."
Kellylee puts her own stamp on songs by one of jazz's greatest vocalists and pianists.
She has a tremendous amount of passion and talent, but apparently no sense of direction.
"I discovered jazz at Carleton," said Evans, "when I got lost in the elevators of the Loeb Building and found the Music Department on the ninth floor of the A tower."
Prior to that, she earned two BAs in Law and English, and started working on her MA in Law in 1997. She was three years into her MA before getting lost pointed her to a new path in music in 2000.
Schools mentioned: Carleton University