Thursday, March 10th, 2011
Canadore College Adds and Cuts Programs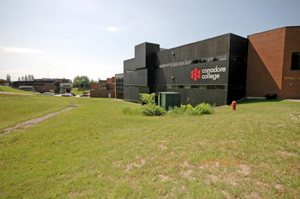 Canadore College is cutting back, while vamping up, to respond to the demands of the workforce.
The college recently announced it was suspending 12 current program offerings, while adding a few new ones.
Some of the axed programs include computer-systems technology, Internet application development and journalism. The college will not be offering them in the fall, citing a dropping job market demand as the reason for the cutbacks. Current students will be able to finish their degrees, but no new students will enroll.
They are replacing these programs with 5 new ones, including mobile application development, diabetes education and civil Engineering technician.
"Canadore confidently delivers relevant, flexible and timely programming as students and employers continue to recognize the benefits of obtaining an education focused on innovation, practical knowledge and technical skills," said George Burton, President of Canadore College.
"We are dedicated to offering quality programs supported by equally strong services to promote an environment of student-centred success."
Enrollment, as a whole, isn't a problem at Canadore. They recently announced that they broke their winter intake enrolment record. Canadore added 215 first-year students for the Winter term, a 54 per cent increase from the previous year.
Schools mentioned: Canadore College.