Monday, March 7th, 2011
New Brunswick Student Group Eyes 'Our Future'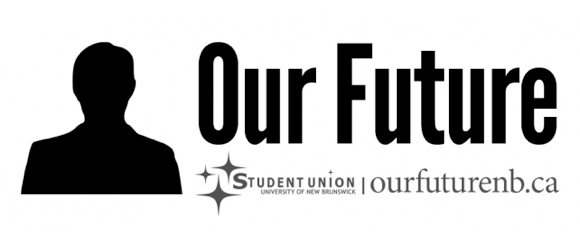 A group of University of New Brunswick students are sending a none-too-subtle message to Premier David Alward.
The UNB Student Union recently launched the Our Future campaign to call on more government support for Universities in New Brunswick. They are rolling out a website and a series of radio and television advertisements designed to catch the ear of Premier David Alward, using his own words.
"Once our young people go away for education, the likelihood is they're going to stay somewhere else," said Premier Alward, in one of their clips.
The group also provides a form for students to send a personalized message to Finance Minister Higgs, Post-Secondary Education Minister Coulombe, and Premier Alward.
"Most of our provincially funded universities are operating with structural deficits, our students are graduating with debt approximately $10,000 higher than the national average for a provincial average of close to $35,000," wrote UNBSU President, Shannon Carmont-McKinley in a recent blog.
"How is this generation supposed to shoulder the responsibility of paying for health care, pensions, and senior care for the boomers when they are beginning their adult lives already indebted at such extreme levels?"
The UNBSU makes 3 recommendations to pump some much needed funding into schools:
A tuition freeze that is fully-funded at 4%, along with a framework that would maintain the cost of education throughout a student's degree
A 4% increase to the operating budgets of our universities
To better use the funds allocated towards the New Brunswick Tuition Rebate by allocating them towards up front grants that can help underrepresented students access and complete their education