Tuesday, January 4th, 2011
2011: The Year to Revamp Your Career and Go Back to School
Right about now, the sales of nicotine patches and gym memberships are skyrocketing. People all over the world are resolving to improve their lives, and aiming to lose weight or kick a bad habit. Maybe this year, you can aim a bit higher. Maybe 2011 is the year you go back to school.
The New Year is a logical time to think about getting trained or up-trained. You may be taking a look at your current life and the places you want to go. You may look at your current career and decide you want a job that gets you more money, presents more of a challenge, or simply gets you excited to get out of bed every morning.
January is also a time where current students come off their Christmas break and put their foot back on the gas pedal. Seeing their hard work and passion may inspire you to follow suit.
Making 2011 Your New Career Year
If you've ever thought about going back to school, but didn't take the plunge, one of two things probably stood in your way: time or money. You either didn't think you could afford more education, or didn't see a reasonable way to work it into your schedule.
Going back to school doesn't have to mean dropping your current job to go to campus every day, or taking out another student loan. New learning technology and funding programs have made education more accessible and affordable than ever. 2011 is, in fact, a very good time to go back to school!
Finding Your College or University
Start by deciding what you want to study and where you can study it. You can visit Colleges411.com to see what courses and programs are available in your area. Failing that, it also has an extensive listing of certified courses you can study online.
Next, it's time to figure out how school will fit into your lifestyle. Many schools offer extremely flexible class schedules and virtual classrooms that might allow you to keep your fulltime job. Many career colleges also have multiple start dates for their programs, so you don't have to wait for January or September to start.
Now map out how you're going to finance this journey. Surprisingly, this can be the most exciting part of school-hunting, as you discover just how doable this whole thing really is. You can get financial aid from the Provincial or Federal government, the private sector, or the school you want to study at.
Finance Your Tuition and go Back to School for Less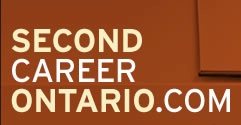 Start by doing some research into government programs, by inquiring at one of Service Canada's office locations or visiting their website. For example, Ontario residents who are looking for training to enter a new career field can get up to $28,000 from the province's Second Career Program.
Next, talk to your would-be school's financial aid office, and see if there are any scholarships, bursaries or payment plans available. Also do a quick Google search of your potential field and "scholarships." Privately held companies often offer scholarships within the community, and these grants may not get much advertisement outside of their website.
It sounds horribly cliché, but it's important to remember that the first step is the hardest. The step between actively thinking about education and actively looking into education is where most people fall off.
However, once you start moving you'll be amazed at how quickly you build momentum. Your interest will quickly turn to excitement as you look into each step. You will see just how doable it is, and start to picture yourself in your new career.
So this year, take the money you save on Nicorette and put it towards books or tuition. Or take the time you would have spent doing a P90X workout and spent it looking at schools in your area. Other New Year's Resolutions are easy. Anyone can quit something. But to start something new takes drive and courage.
Are you planning to go back to school this year? Let us know in the comments.