Thursday, May 2nd, 2013
Harris Institute Continues "Innovative Partnership" with UWS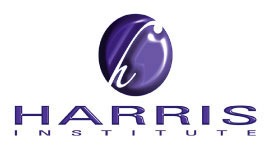 Harris Institute and the University of the West of Scotland (UWS) are offering two college diplomas and a Master's Degree that can be completed in 32 months. For eligible Harris students, this will include scholarships and bursaries that allow students to further their studies in Scotland.
Harris Institute, a leader in audio production and music industry education, was the first school of its kind to offer accelerated 12-month diploma programs. Its partnership with UWS is in keeping with that tradition.
"Our innovative partnership with UWS," says Institute president John Harris, "is a timely acceleration of the postsecondary system that achieves comprehensive education and significant credentials at less cost in a far shorter period of time."
"To achieve equivalent credentials in the conventional postsecondary system," adds Harris, "takes 8 to 12 years."
Harris students who complete both the Audio Production and Arts Management Diploma programs in 20 months can do a 12-month Master's Degree program at the University of the West of Scotland in either 'Songwriting & Performance' or 'Music: Innovation & Entrepreneurship'.
Those students receive a $1,500 accommodation bursary, a $2,500 'Music Business Professional' bursary and a $3,500 'UWS Scholarship'. UWS students, meanwhile, receive full scholarships for certificate courses at Harris during their summer work placements in Toronto.
"This strengthening of our strategic partnership further develops our unique brand of practice-based, industry-focused education", says Anne Gifford, Head of the UWS School of Creative and Cultural Industries.
52 Harris Institute graduates have earned BA (Honours) Commercial Music or BSc Music Technology degrees at UWS in 8 months on full scholarships. Eight-six UWS students have completed "field of study" work placements in Toronto.
The partnership, says Gifford, "delivers value to to students and contributes to internationalism and global citizenship."
Schools mentioned: Harris Institute