Thursday, April 25th, 2013
Federal Government Invest $12.5 in College Innovation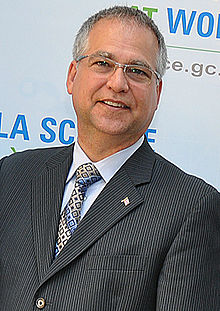 Earlier this month, The Honourable Gary Goodyear, Minister of State (Science and Technology), announced a $12.5-million investment from the CFI's College-Industry Innovation Fund (CIIF) that will support 17 applied research projects at colleges, cégeps and polytechnics.
"Our government has committed to helping Canadian colleges collaborate with business and take promising ideas from the lab to the marketplace," said Minister of State Goodyear.
"In addition to today's CFI announcement, Economic Action Plan 2013 announced a number of measures to strengthen Canada's advanced research capacity. These investments will help make our community colleges world-class sources of research."
The announcement was part of the Minister of State's keynote address at the Association of Canadian Community Colleges' Applied Research Symposium.
The funding will help colleges across the country form partnerships with 89 companies. Minister of State Goodyear also added that since 2006, the Harper Government has provided more than $9 billion in new funding for initiatives to support science, technology and the growth of innovative firms.
"Canadian colleges are an important player in our national innovation ecosystem," said Dr. Gilles Patry, President and CEO of the Canada Foundation for Innovation (CFI).
"The CIIF ensures that colleges have the state-of-the-art research infrastructure they need to conduct top level applied research."