Friday, April 19th, 2013
Ontario College Graduates Still Finding Jobs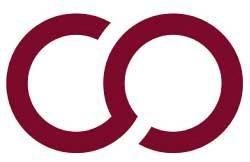 Recent data shows that an impressive 83.6 per cent of college graduates found employment within six months of graduation. This is particularly impressive given the slow economic recovery, and sluggish job creation numbers.
The numbers are based on Key Performance Indicators (KPI) data for the province's colleges.
"There is a big demand for skilled employees in this new economy. It is more important than ever to produce increasing numbers of highly qualified college graduates," said Linda Franklin, president and CEO of Colleges Ontario.
The same data reveals that 93.4 per cent of employers said that they were satisfied or very satisfied with the college graduates they hired.
Moving forward, a diploma is poised to grow from an asset to a necessity. Some experts project that more than 700,000 Ontarians will be unemployable by 2021 due to insufficient education and skills.
"College education will be central to Ontario's efforts to close the skills gap," said Franklin.
"More students must get access to the colleges' career-focused programs as part of their higher education."
Since 1998, the provincial KPI have been gathered annually by two independent research firms for the colleges and for the Ministry of Training, Colleges and Universities. The most recent data were collected from March 2012 to February 2013.