Friday, April 12th, 2013
Stratford Career Unveils New Mobile Website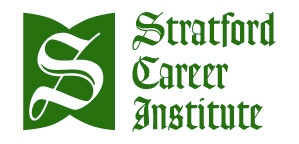 The Stratford Career Institute is putting their distance learning school on students' iPhones, Galaxy Phones and BlackBerry phones.
The school recently unveiled their new mobile website, aimed specifically at Canadian students.
"The number of visits to our Canadian website with a mobile device more than doubled from 2011 to 2012," said Michael Boulay, Vice President of Student Services for Stratford Career Institute.
"It became very clear that a mobile website would be increasingly beneficial to current and prospective students in Canada as well."
He added that students, or would-be students can request free information packets, access the student login, and enroll online using their mobile phone.
"The mobile site offers a more succinct version of what individuals will find on our standard site. It offers the same quality information, but on a smaller scale," said Boulay.
The Stratford Career Institute offers more than 60 distance learning courses in a variety of contemporary career fields. They offer training in areas such as high school diploma, business, computer technology, counseling/education, creative careers, legal, medical and vocational trades.
Stratford Career Institute is a member of the United States Distance Learning Association, the Canadian Network for Innovation in Education and The International Council for Open and Distance Education (ICDE).
Schools mentioned: Stratford Career