Tuesday, April 9th, 2013
University of Calgary Students Eye World Record for Dance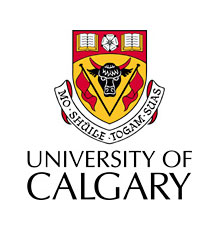 Students at the University of Calgary are hoping the rhythm is going to get them a new world record.
The U of C Hip Hop and Funk Styles Club was selected to host Campus Perks' Crush Exam Stress and Just Dance event in Calgary on April 6, and are hoping to get enough dancers to break a world record.
"It's crunch time. All these classes are coming to an end," club member Justin Cancio told Metro news.
"(This event) is to promote relieving exam stress before finals… Collectively, between eight campuses, we're trying to set a world record of a little over 800 people."
Hundreds of students will all perform the same steps to Flo Rida's "Good Feeling." The U of C was selected from a shortlist of 20 schools and will host the dance simultaneously with seven other campus clubs.
Officials from The Guinness World Records will tally the number of online RSVPs, and the school that recruits the most dancers will receive a grand prize of $2,500.
The big dance will take place on Saturday, April 6th . To prepare, students are encouraged to view an online video that will show them the steps they need to know to sync up with the hundreds of other dancers.