Monday, April 8th, 2013
Jobs That Used to Require High School Now Require College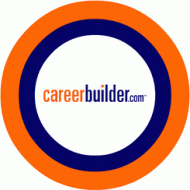 A recent study by CareerBuilder.com reveals that almost four out of every ten employers surveyed said they're now hiring college grads for roles that formerly required only a high school education.
Their results found that thirty-six per cent of hiring managers and human resource professionals answered that they are hiring more college graduates for positions that were historically held by high school graduates.
"Employers are filling more entry level functions with educated labor," said Brent Rasmussen, President of CareerBuilder North America.
"While some of this may be attributed to a competitive job market that lends itself to college grads taking lower skill jobs, it also speaks to companies raising performance expectations for roles within their firms to enhance overall productivity, product quality and sales."
Of those businesses, many reported advantages like:
Higher quality of work – 76 per cent
Higher Productivity – 45 per cent
Higher Revenue – 23 per cent
More Customer loyalty – 17 per cent
Their data also reported that one-in-four of the surveyed employers (25 per cent) said they have increased their educational requirements for jobs over the last five years. Meanwhile another fifty-nine per cent reported that they require a two-year university degree or higher for their positions, whereas 45 per cent require a four-year degree or higher.