Friday, April 5th, 2013
VanArts Signs Agreement with Australia's Deakin University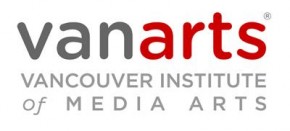 VanArts recently signed an agreement that opens the door for their graduates to continue their studies down-under.
The school recently announced that all of their programs will feature articulations for degree pathways with Deakin University in Melbourne, Australia.
"Various Bachelor Degrees specific to each program can be earned in as little as one full year (3 trimesters) at Deakin, after graduating from the diploma program of their choice at VanArts," said the school's website.
The agreement opens up possible pathways such as:
VanArts graduates from 2D/3D Character Animation receiving up to 12 credit points of advanced standing towards the 24-credit point Bachelor of Film and Digital Media (Animation Major) or Bachelor of Animation and Motion Capture degree programs at Deakin.
VanArts graduates from Acting for Film & Television, Broadcasting for Radio & Television, Web Development & Interactive Design and Digital Photography earning 8 credit points into various degree programs at Deakin, completing 4 credit points each in four trimesters.
VanArts grads can complete these Deakin degree programs in one year (three consecutive trimesters), or over two years (two trimesters per year x 2).
VanArts students in Australia are also eligible to earn money by working up to 20 hours per week.
Schools mentioned: Vancouver Institute of Media Arts